Rest assured, You're in good hands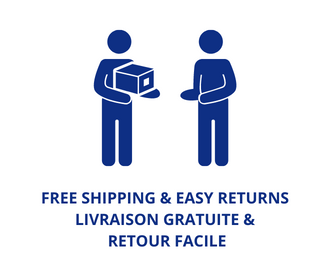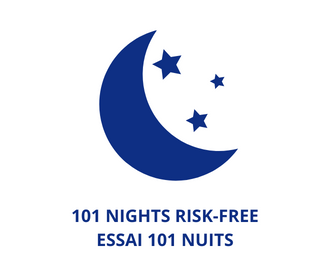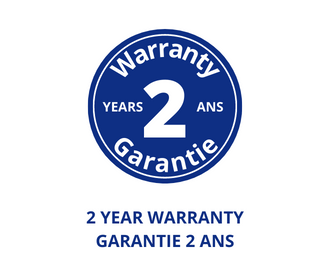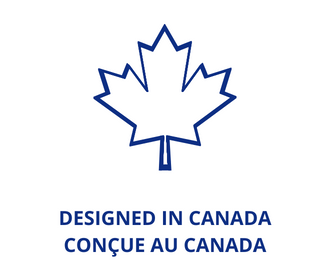 Discover Canada's Best Weighted Blankets
Be prepared for the summer with our coolest bamboo sheets
If you're a hot sleeper, you know there's nothing worse than tossing and turning all night trying to find a cool spot to fall asleep on, leaving you restless and sleep-deprived. It's time to leave those long, hot nights behind and upgrade your bedding to our Better Sleep Cooling Sheets.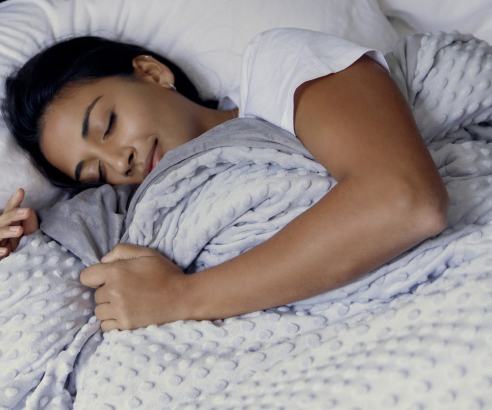 Let us help you find the weighted blanket that will give you the best night's sleep!
BENEFITS OF OUR BETTER SLEEP BLANKETS
Relieves anxiety & stress
Weighted blankets are designed to reduce stress and anxiety. When you use ours blankets, you feel as though you are being hugged in the most comfortable way. They are available in a variety of size and can be customized according to your height and weight.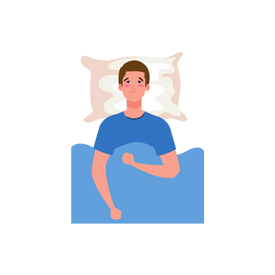 Improves sleep
Approximately 70% of Canadians have difficulty falling asleep at least one night a week. However, weighted blankets can reduce the autonomy of self-stimulating movements and make a deeper REM cycle.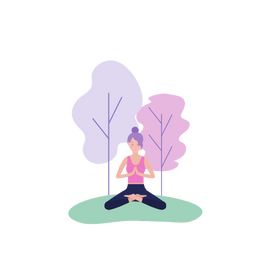 Improves concentration for ADHD
Deep pressure stimulation with weighted blankets has been shown to have a calming and soothing effect. And because it also contributes to mood and sleep, it is ideal for treating ADHD symptoms.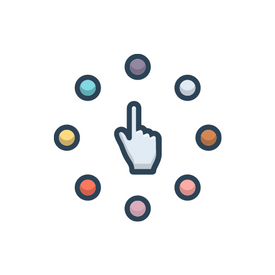 Large choice of features
We offer the largest choice of sizes, weights, colors and covers for a better sleep experience.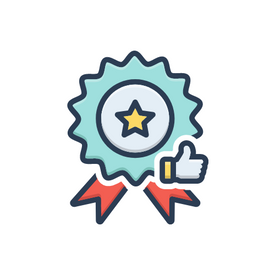 High quality products
Our materials are natural, organic, and it goes without saying that they're sourced ethically and sustainably.
When it comes to our products and the planet, there are no compromises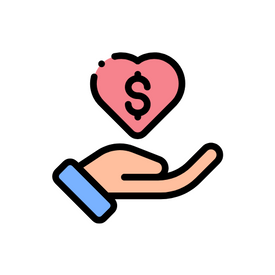 Take part in a good cause
Choosing Better Sleep also means supporting local organizations in need for which we offer blankets every year.
Better Sleep VS Other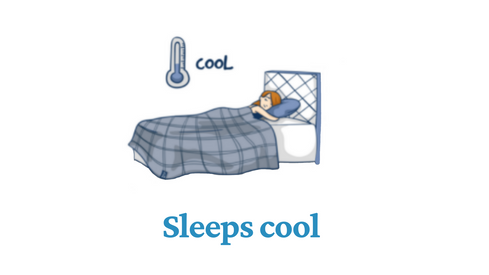 Better Sleep uses organic cotton, an extremely breathable fabric. It allows sweat to evaporate, rather than sticking to your skin, giving you the most peaceful sleep.
Other weighted blankets are made using heavy, tightly-woven Polyester, restricting airflow and traps moisture, causing you to sweat which can limit your sleep.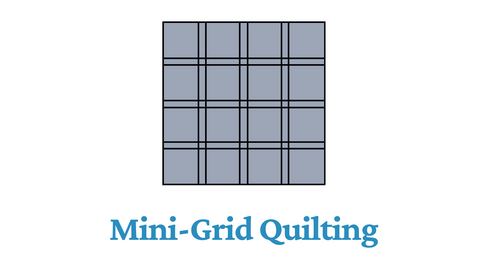 Premium micro glass beads are quilted into individual pockets that measure 4" x 4", offering superior weight distribution across your body.
Other weighted blankets use 6"x 6" or 8"x 8". Larger pockets cause poor weight distribution making the blanket uncomfortable or unusable.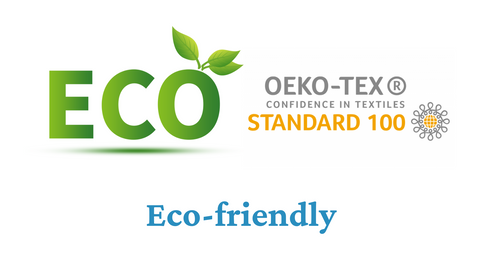 One of our main goals is to create sustainable natural products. We chose natural cotton, bamboo and premium micro glass beads to design our products. We are Oeko-Tex certified which confirm human-ecological safety of our textile products.

Other weighted blankets are made from materials who use products chemicals and are harmful to the environment or non-renewable.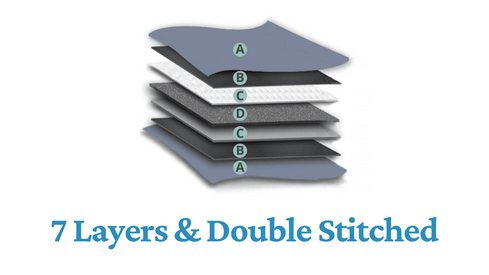 Our 7 layers design is optimized for soothing comfort, durability and a lifetime of nightly use. A unique 2-year warranty is offered.
Other weighted blankets use 5 layers to save on costs. This reduces the comfort and longevity of the blanket.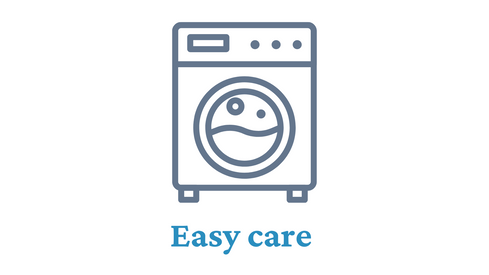 Our unique design allows our blankets to be machine washed and tumble dried easily.
Other weighted blankets have to be handwashed...Do you know how heavy a wet weighted blanket is?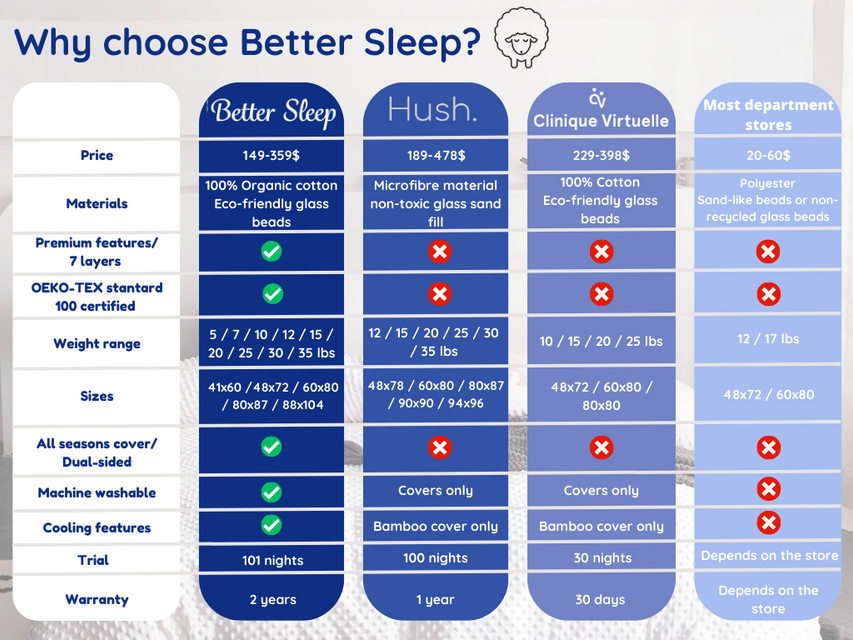 Sleeping under the Better Sleep Weighted Blanket creates a sensation of overall calm and relaxation.
See why people sleep better

« I was suffering from insomnia due to anxiety and depression for almost 3 years now, and nothing had helped to improve my sleeping quality. Thank you Better Sleep! »
– A. Knowles, Project manager ⭐⭐⭐⭐⭐

« I am really impressed with this blanket. I had a lot of trouble falling asleep due to my anxiety and I've slept like a baby since I've gotten it. »
– T. Thiel, CEO ⭐⭐⭐⭐⭐

« My wife suffers from insomnia and restless legs syndrome. We purchased the blanket to see if it would help. She seems to really sleep better so that is a huge plus. She definitely falls asleep a lot faster and stay asleep during the night. My only regret is not having found this product sooner. »
– G. Gagnon, Lawyer ⭐⭐⭐⭐⭐

« I was skeptical when I ordered this after reading about the benefits of a weighted blanket. I thought it would be too constrictive or might make it hard to breathe. After a few nights of sleeping with this on top of my comforter, I'm convinced it does provide a more restful night. The moment I slipped into bed, I felt like I was being hugged by my blanket. It's a nice cozy feeling. »
– S. Thomas, Student ⭐⭐⭐⭐⭐

This weighted blanket is amazing! I've struggled with poor sleep for years and was skeptical about buying this since most products make miracles claims, but boy did it pay off.
– C. Rodger, Retired ⭐⭐⭐⭐⭐

Like most people with anxiety, I have tried many different remedies for my condition. Some work well while others just don't do much at all or make things worse in some way--but then there's this one thing: the Better Sleep weighted blanket! It has helped me tremendously. ❤️
– Martine Bellavance, HR Manager
Weighted Blankets benefits Blog posts
Can everyone use a weighted blanket?
September 15, 2023
Weighted blankets have gained significant attention in recent years as a potential tool for enhancing well-being. While they are not suitable for everyone, their benefits cannot be overlooked. These therapeutic blankets provide deep pressure stimulation, which has been found to promote relaxation and alleviate symptoms associated with anxiety, insomnia, and certain sensory disorders.
Benefits of weighted sleep masks - the best
September 01, 2023
Weighted sleep masks have gained popularity in recent years for their ability to enhance relaxation and promote a deeper, more restful sleep. The concept behind these masks is rooted in the science of deep touch pressure stimulation (DTPS), also known as deep pressure therapy.